×
Courtesy of High Dive Records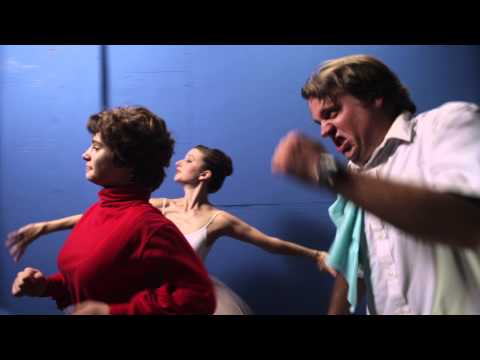 By Jonas Weir and Evan Wood
Welcome to the first edition of "This Week in Missouri," where we'll be giving you a roundup of Missouri's biggest news and stories from the Show-Me State that are garnering national and international attention.
Missouri voters went to the polls this week. About 995,000 people voted on Tuesday, and the two most debated amendments, amendments 1 and 5, passed.  Amendment 5 broadened gun rights in the state and won with nearly 60 percent of the vote. However, Amendment 1, otherwise known as the right farm, was a much narrower contest with the results coming down to just under 3,000 votes. A recount may still happen. Amendment 9 also passed, protecting Missourians' electronic files from unlawful search and seizure.
Director Tracy Droz Tragos appeared on The Daily Show with Jon Stewart to promote her documentary Rich Hill about Rich Hill, Missouri. Tracy's family is originally from Rich Hill, and the movie, which won the Sundance Grand Jury Prize for best documentary, is exposing a wider audience to issues of poverty in rural Missouri. Watch the interview here.
The Kansas City group Shy Boys, which we profiled in our June issue, released a video for  "Life is Peachy," and it rules. The films takes place in and around a dentist's office and repeatedly shows the same shot of a patient chasing a notorious "crown thief" out of the office. As the scene recurs, the background continuously changes. It's essentially a spot-the-differences challenge ripped straight from the pages of Highlights magazine but in video form. Take a look here.
The Princeton Review has ranked Point Lookout's College of the Ozarks the least LGBT-friendly college in the nation. The college's position has risen from number three in 2013. The Princeton Review's rankings are based on student surveys distributed to top colleges in the country and are based on responses from an average of 343 students per school. The review does not list what specifically makes a college LGBT-friendly or -unfriendly. Even without specifics, the ranking adds to a growing national impression of the Ozarks as fertile ground for hate groups and discrimination.
The National Science Foundation has awarded $20 million to study the climate and its future impact on society, agriculture, and the overall environment. The study is called "The Missouri Transect: Climate, Plants and Community," and the participating universities and organizations include Washington University, St. Louis University, Lincoln University, the St. Louis Science Center, and schools in the UM System.